Benefits of Living in an Active Adult Community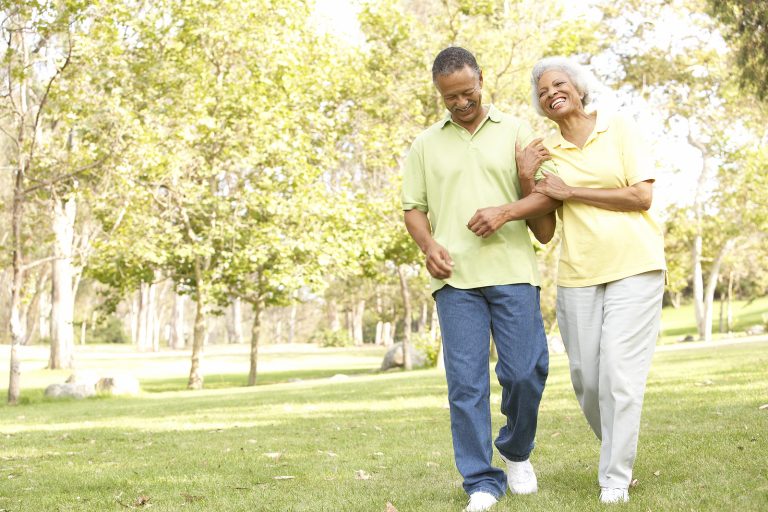 So much of today's society associates older age with a sedentary, slower lifestyle, but for many active adults and seniors that is simply not the case. It's quite the opposite actually!
For many, retirement, downsizing, and stepping into your senior years means finally having the time and ability to do the things you love everyday.
This is what makes living in an active adult community in Texas so great! It is built for seniors who are ready to start a new chapter and enrich their time.
Active adult communities like RiverWalk Flats make it incredibly easy to discover new hobbies, spend time with loved ones, and simply enjoy being a part of a like-minded community.
There's so much more to it though!
Let's walk through the top benefits of living in an active adult community:
Outdoor Amenities
Knowing how good fresh air and exercise is for your well-being and how many seniors love being outside, active adult communities often have many outdoor amenities for residents to enjoy.
There is often a variety of group activities hosted by the community on a weekly, sometimes daily basis. This gives seniors a great opportunity to get into a healthy routine and get to know their neighbors all while enjoying the outdoors.
Texas's mild climate and flat geography specifically makes living in an active adult community great because it is easy to enjoy the outdoor activities year-round.
Here's a quick list of the outdoor activities for seniors you'll find at RiverWalk Flats:
Miles of flat trails

Bike paths

Grassy lawns

Outdoor yoga and aerobic classes

Sparkling, resort-style pool

Grilling stations

Pavilions
Each community is slightly different, which is why it's important to do your research and tour each community, but in general, outdoor recreation spaces are a core amenity.
Weekly Schedule With Activities
As mentioned earlier, a huge benefit and expected amenity with active adult communities is a weekly or monthly schedule that has fun activities and events planned for seniors.
These events are either hosted directly by the property or a third party coordinator and include everything residents need to participate. Just like a party, all you have to do is show up at the right time and have a good time.
These activities and events will be both indoor and outdoor; changing depending on the nature of the activity.
Knowing the demographics of their community, properties will never plan events that are out of the range of capability for their residents. They will also always list any risks, requirements or ailments that are associated with the activity.
In short, community managers will know their residents by name and will plan the events schedule around the abilities of the community.
For example here's an example of monthly event schedule:
The more activities you can enjoy and incorporate into your new schedule, the better.
Apartments Perfect for Downsizing
Active adult communities and downsizing often go hand-in-hand because the majority of communities are filled with perfectly-sized apartments that cut down on the amount of space you need to take care of while still be spacious and feeling like home.
For example, apartments at RiverWalk flats are 700-1,000 sq ft, two bedrooms, two bathrooms, and a spacious layout that doesn't feel cramped.
As well, the apartments are build for free mobility and lots of furniture.
View All Blogs