What is an Active Adult Community and is it Right for You?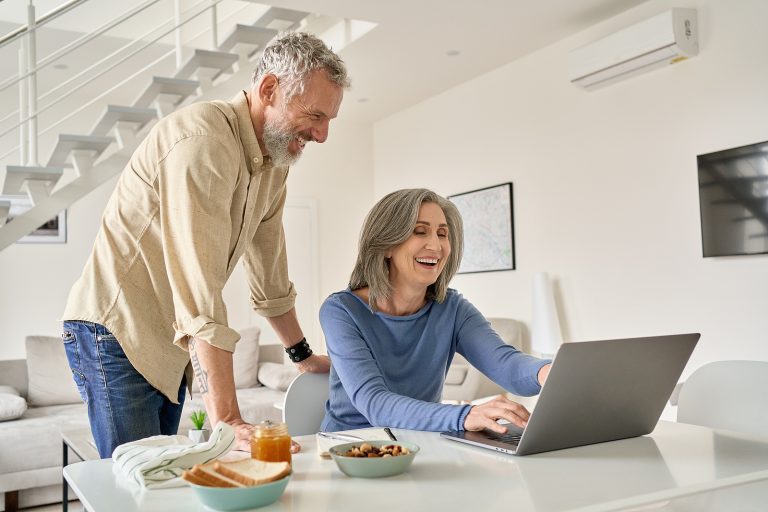 As you explore potential living options, you've probably come across the term active adult community and may be curious what that means and how it differs from traditional senior living communities?
Active adult communities are real estate developments that offer independent, relatively maintenance-free living to residents usually age 55 and up. There are also different types of active adult communities; some being more strict with age than others. To be more specific, "age-restricted" active adult communities require that residents be at least 55, while "age-targeted" communities simply market to the 55+ crowd.
Many residents of active adult communities often still work half- or full-time and have busy lives, which is why these communities are not associated with traditional senior living communities.
As it denotes in the name, active adult communities are for seniors who are very active in their day-to-day life and want a community who understands their needs.
What You'll Find at an Active Adult Community
At its most basic level, "active" means independent, so active adult communities offer no assistance with daily living activities, such as meals, medication, housekeeping and personal care. They do usually present a variety of on-site activities and easy access to natural or cultural attractions, shopping, nearby medical facilities, and large metropolitan areas. According to the 2005 American Housing Survey, 85% of 55+ housing is located near or in a metropolitan area. For example, RiverWalk Flats is in Flower Mound which is right on the edge of the DFW metroplex.
However active adult communities are not simply real estate. Residents are also choosing a community and a lifestyle. Today's active adult communities go beyond the old stereotypes of shuffleboard and knitting (although those activities are often still on the schedule for those who love them). Some communities promote a resort or vacation feeling through activities and amenities, while others emphasize social or cultural life.
Most communities recognize that "active" encompasses bodies and minds. Without ever leaving their neighborhood, residents can:
Golf

Swim

Bike

Walk

Jog

Lawn-bowl

Dance

Practice Pilates, aerobics or yoga
Arts and crafts and social pastimes include scrapbooking, painting, ceramics, mahjongg, bridge, movie nights, afternoon tea, and holiday cookouts and gatherings. Some active adult communities also offer continuing education classes, such as bird-watching, history and genealogy, while others partner with nearby universities to offer academic classes and cultural events.
If all of this organized activity seems more like a hyperactive community, rest assured that active adult communities emphasize friendliness and relaxation as well, balancing time at home and hanging out with neighbors and friends.
Communities Designed with Your Needs in Mind
Today's active adult communities offer attractive, well-designed construction options for nearly every budget, including:
Apartments

Single-family homes

Condominiums

Townhomes

Custom-built homes

Manufactured homes
Many developers offer energy-efficient quality materials and open floor plans. Often, homes are built on land that is held in common. Residents then enjoy the privacy of home ownership without the obligation to mow the lawn or clean the pool.
Homeowners pay an additional monthly fee to cover services and amenities, such as:
Garbage collection

Maintenance of shared spaces and facilities

Security

Cable or satellite TV

Internet connection

Shuttle bus
Like amenities, services vary from community to community. For example, security might entail a gate with an access card, an on-site security officer or 24-hour surveillance. Sometimes the monthly fee includes insurance and property taxes, but not always.
Find Active Adult Communities
So, how do you know which community is right for you?
Recognizing that active adult communities offer not just a new home, but a new lifestyle. Make sure to always schedule a tour and ask many questions about the community to your leasing agent. If you can, even try to chat with the current residents! By joining the community for a day, visitors can see if the homes, amenities and people are a good fit.
If you're looking for an incredible active adult community in Flower Mound, nearby Dallas, check out RiverWalk Flats!
View All Blogs