Easy Outdoor Hobbies for Seniors Who Live Active Lifestyles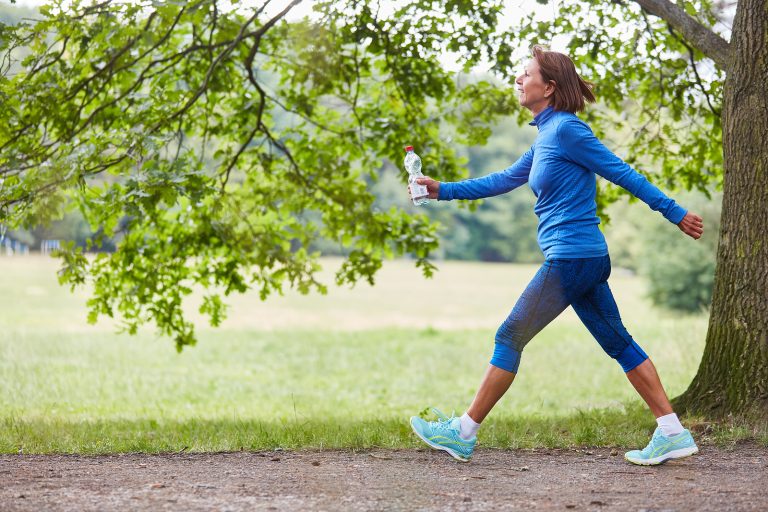 Fresh Air Activities That Are Easy to Enjoy in Flower Mound and the DFW Area
While there are many fun things to do in Flower Mound, social distancing regulations and health precautions have made certain activities inaccessible. Many of us have begun to spend a larger portion of our days indoors, but for seniors who enjoy an active lifestyle, this can be frustrating.
Luckily, with the year-long mild weather of East Texas and many public parks and natural areas in the DFW area, there are quite a few great outdoor hobbies for seniors to easily try out.
Outdoor Hobbies for Seniors to Try
Daily Walking
Even though you may not be able to currently attend your group fitness classes, workout with friends, or go to your local gym, you can still stay active and get some fresh air at the same time.
We all know the amazing benefits of walking for older adults, but have you tried to turn it into a hobby or habit? For each mile you walk, you can burn 100 calories on average. Along with that, it strengthens your muscles and helps keep your joints flexible. It's also an activity that you can take at your own pace.
As well, when you call RiverWalk Flats home, you are close to many parks and recreation areas where you can get some great walks in.
Fishing
Fishing is a great hobby to try out if it isn't already a part of your weekly routine. It's an outdoor activity that you can do safely as well as enjoy with family.
While you might be standing still as you cast and reel in your line, fishing is actually quite the workout! In fact, you can burn around 250 calories per hour of fishing. Overall it's a great activity for improving balance and core strength. Best of all, there are not many time restrictions, as long as the sun is out, you can fish!
Best Fishing Spots in Flower Mound
What's especially great about fishing in Flower Mound is that you don't need to be on a boat. There are so many great spots to do it on land! Here are our suggestions:
Rheudasil Park

Murrell Park

Grapevine Lake

Andy Brown Park East

Capp Smith Park
Geocaching
Geocaching is a fairly new hobby that has become widely popular and is a great way to feel more connected to the world without having to go too far. Geocaching is a real, outdoor exploration that uses technology. Once you download the Geocaching app, it will help you navigate to hundreds of different hidden treasures such as historical places, tranquil areas, and unique structures. There are sometimes also "containers" of physical items you can find.
There are currently 126 geocaches in Flower Mound and hundreds more in the DFW area. This means that you'll have a ton of different places to find and checkout as you explore this new hobby. You can take your time and go at your own pace.
For a full breakdown of geocaching, visit here.
Gardening
Those who are already familiar with this outdoor hobby know the peace and relaxation it can bring to your days. Gardening is a combination of being outside, using your hands, and growing something real. It can help you destress and feel productive even on days where you're not busy.
As well as mental well-being, there are also a lot of physical health benefits to gardening for older adults and seniors. This includes increased blood circulation, flexibility, and muscle strength.
In the words of Audrey Hepburn…
"To plant a garden is to believe in tomorrow."
For the residents of RiverWalk Flats, taking up gardening as a hobby is even easier with our individual gardening centers.
Bird Watching
This has long been considered the ultimate activity for seniors, but have you ever given it a real shot?
It's both a mind and body experience that requires walking as well as critical thinking. Bird watching stimulates memory, cognitive alertness, and awareness of details. Similar to the outdoor senior activities listed above, it also can be a great way to lessen anxiety.
To participate in bird watching, all you need is a pair of binoculars and a complete bird guide to use for research and reference. You can even turn the hobby of bird watching to bird photography. This can add a new layer of intrigue; not to mention photography is a great new skill to learn.
Astronomy
Passing birds and looking farther up into the sky, astronomy is a really great interest to take up and one you probably haven't given much thought to. This is something you can do right in your backyard as well as anywhere that doesn't have too many lights.
You might be hesitant about pursuing this hobby due to eyesight, but there are many great books that will help guide you through astronomy for older eyes.
Since Flower Mound sits on the outer edge of the DFW metroplex, it offers a lot of places where you can see the stars without too much interference.
Golfing
It's likely the idea of picking up this hobby has crossed your mind before. It's fun, low-impact, slightly competitive and something you can do with friends and family, even while social distancing.
If you haven't already, there's no better time than now to take up golfing. The great thing about this senior-friendly sport is that you can quickly pick up the basics and if you played when you were younger, it won't take long to get back into it.
Golf keeps you mentally active because it's not just a physical activity. It requires strategy, creativity, and problem-solving.
If you're curious, here's a list of all the different amazing golf courses in the DFW area. It's one of the biggest outside draws for our residents of RiverWalk Flats. They have so many options for their favorite game and with our transportation services, it's easily accessible.
So Many Things to Do in Flower Mound for Seniors!
As you can see, there are many great outdoor hobbies for seniors to enjoy in Flower Mound and that's just the tip of the iceberg!
Want to learn more about the on-site activities and amenities RiverWalk Flats offers its active residents? Read more here!
View All Blogs