Is Flower Mound, Texas A Good Place to Live?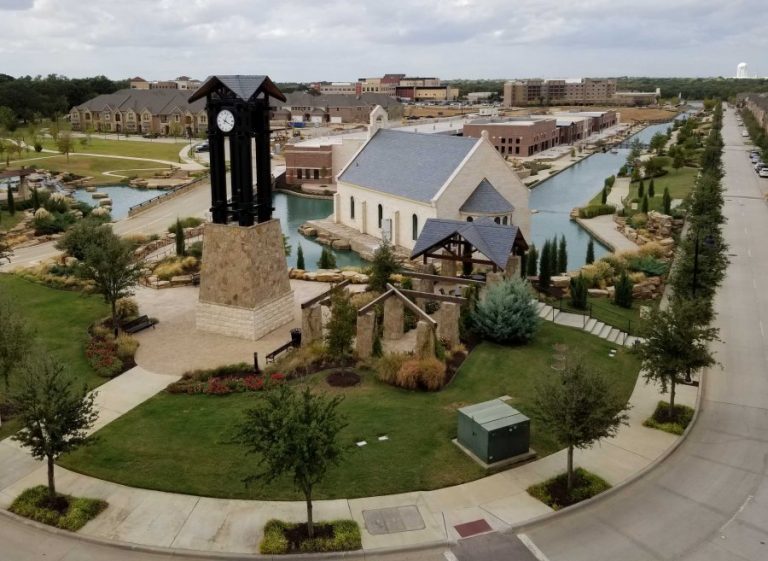 There's a lot of questions that cross one's mind when they begin to consider moving to a new place: Is it safe? Is it an inviting community? Are there a lot of fun things to do?
This is no different when you're considering moving to Flower Mound. Whether you're just coming over from somewhere else in the DFW metroplex or a completely different state, it's important to do your due diligence and make sure Flower Mound is the town for you!
To help, let's explore the answers to a few of these important questions for Flower Mound:
Is Flower Mound a Safe Place to Live?
Flower Mound is a very safe place to live. It is actually considered one of the safest communities in the DFW metroplex!
More than that, it was found as the "No. 1 safest city in Texas", according to a study by SafeHome in 2019. Researchers calculated safety scores by ranking 65 Texas communities with populations of at least 50,000 using the latest FBI crime data, population, and citizen-to-officer ratio. Flower Mound scored an impressive 90.42 and was recognized as one of the safest cities in the U.S. and the only Texas city in the top fifth percentile. On top of that, The Home Security Advisor also ranked Flower Mound as the "No. 1 safest city in Texas with a population over 50,000".
Additionally, Flower Mound ranked in the top 10 among "Safest Cities to Raise a Child" in the whole country according to a study by SafeWise. Flower Mound is the only Texas community that's in the top 20.
It has a very low violent crime rate of 0.57 per 1,000, a property crime rate of 8.44 per 1,000, and a sex offender rate of 0.2 per 1,000.
Obviously these are situations that no one likes to talk about, but it's a very important factor when you're considering moving somewhere. All of this goes to show that Flower Mound is a very safe place to live in Texas and probably one of the safest in the DFW area.
Is Flower Mound a Good Place to Live for Seniors?
Flower Mound is a great community for seniors to live in, especially active seniors who enjoy spending their time doing a range of indoor and outdoor activities.
With an amazing active adult community, a variety of parks, and tons of unique eating and shopping, seniors will love their life in Flower Mound.
Plus, there is a great organization called Seniors in Motions which values seniors' contribution to the town and strives to provide resources that promote full and active lives for residents. This organization helps foster a sense of community for seniors and active adults and allows them opportunities to connect and share similar interests.
Additionally for those who are unable to drive, there is an easy on-demand transit service available for Flower Mound residents. For just a $5 fee per ride, you can get to wherever you need to go in the town of Flower Mound.
Is Flower Mound a Fun Place to Live?
If you consider visiting natural parks, exploring a lush downtown district, and spending time with family and friends as fun, then you will definitely agree that Flower Mound is a fun place to live!
When comparing it to downtown Dallas, Flower Mound definitely has a more rural and residential feel but for active seniors and growing families that brings a lot of positive attributes such as no busy traffic and a whole lot less noise, especially at night.
In Flower Mound you'll actually be able to get to know the people in your community and feel like you're a part of a central town rather than in a sea of apartments and cars.
That being said, there are still so many fun things to do at night and on the weekends for when you're looking to get out. Especially with the new development, The River Walk, full of unique shops, amazing restaurants and a huge amphitheatre, you'll love your time there.
The Best Place to Live in Texas!
Maybe we're a little biased, but if you're looking for a tight-knit community that is full of life, Flower Mound is the best place to live in Texas!
View All Blogs