What to Look for in a Texas Apartment Community if You Like an Active Lifestyle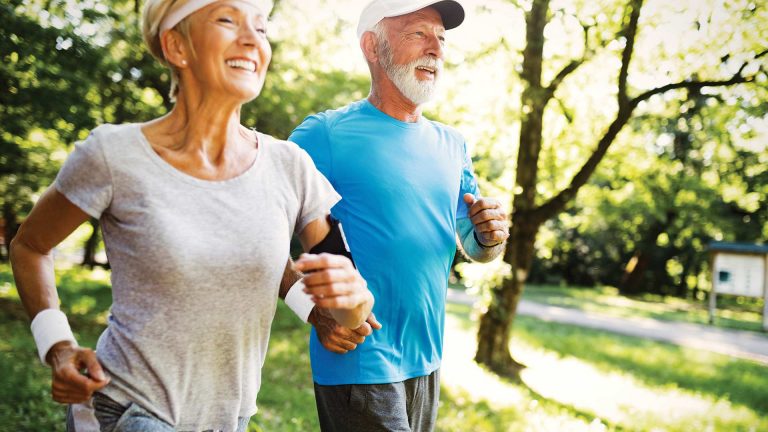 It's likely that you know you want to move to an active adult community in Texas, but do you know exactly what you should be looking for? As in, what really makes an apartment community "active"?
While there's a huge range of amenities apartments offer, there are four specific things you should look for in a Texas apartment if you'd like to live an active lifestyle.
An Activities Director
If the apartment community has an activities director, that means there's someone on the staff whose job it is to specifically plan activities and events for the residents.
With an activities director, you can expect to receive monthly event calendars that let you know what's going on in the community each week and the important information you'll need to decide if you want to participate. These planned events can be activities such as sunrise walks, community BBQs, group tennis lessons, bird watching, yoga sessions, bingo nights, and so on.
Living at a Texas apartment community with an activities director will ensure that there are always fun and exciting things going on that you can easily join; often by simply walking a few steps from your front door. An activities director will make it insanely easy on you when it comes to trying new things, doing things you like, and just generally having an active lifestyle at your new apartment. As well, you won't have to spend your time searching for things to do and you won't have to travel any distance to enjoy them.
We've found that without an activities director, some active adult communities aren't able to offer as many planned activities as others. With all this in mind, choosing an apartment community with an activities director will really help you live the lifestyle you're looking for.
Outdoor Options
There are only so many things you can do inside that at one point, you're going to want to go outside and enjoy the fresh air. More specifically, you're going to look forward to doing things outside without having to leave your community.
As we all know, Texas has amazing, mild weather pretty much all year-round and that is great for those looking to live an active lifestyle. This being the case, you want to look for a community that has great outdoor amenities or is close by to some. If not, you'll be regularly missing out on enjoying the sunny days.
It's important to look for an active adult community that has these amenities:
Pool

Outdoor Pavilion

Grilling Stations

Outdoor Games

Walking Paths
This is just the bare minimum though! If you're searching for a community that is truly for active adults then there should be a wide range of outdoor amenities. For example, RiverWalk Flats has a putting green, sun deck, hot tub, shuffleboard, outdoor fireplaces, and more. The wider variety of things you can do outside in your community, the better!
Need some outdoor inspiration? Check out our blog, Easy Outdoor Hobbies for Seniors Who Live Active Lifestyles.
Fitness Center
This might seem obvious, but it's important to look for a community that has a spacious and updated fitness center.
Whether you currently go to the gym or not, you'll want the option to go to a high-quality fitness center that has a wide range of equipment. As well, an updated gym will be more up to code and accessible for individuals with disabilities.
You will also want to make sure the gym offers you multiple different ways to work out. Depending on your preferences or any limitations you have, the regular type of cardio or weight training workouts might not be your best option. You will want a gym where you can engage in strength training, aerobics, balance exercises, and improve your flexibility.
If the gym also has a second room where they host group fitness classes such as zumba and yoga, then you definitely know the apartment also values your priority of an active lifestyle.
Central or Natural Location
When you're looking for a texas apartment community that will allow you to have an active lifestyle, being in either a central or natural location is extremely important.
This means, be on the lookout for a community that is either within or next to a thriving city near natural attractions such as beaches, hiking trails, bike paths, lakes, forests, national parks, and so on.
If you can find an active adult community that has access to both, then you've hit the jackpot! For example, RiverWalk Flats is just a few minutes away from the DFW metroplex but also has access to many natural walking trails.
Living near a city means you have some seclusion while also having easy access to restaurants, shops, live entertainment, and other fun events that usually only happen within a bustling city.
The Best Active Adult Communities in Texas
The best active adult communities in Texas are the ones that are near a major city, offer a wide range of both indoor and outdoor activities, and clearly prioritize the desired lifestyle of their residents.
Of course, there is no perfect scenario, but luckily Texas is a great place to live and offers so many different, amazing communities for active adults.
If you're looking to live near Dallas but also hope to have many nights filled with peace and quiet, then RiverWalk Flats might be the place for you!
Visit our website to find out how we can meet your active lifestyle.
View All Blogs